Military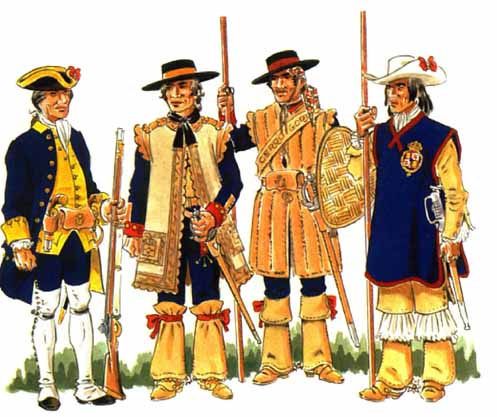 Soldados de Cuera
These were the soldiers who manned the presidios in the Spanish frontier. They were called Soldados de cuera after their leather cuera armor, which was a heavy leather, knee-length, sleeveless coat.
Each soldier carried an adarga (shield) and had six horses and one mule.
Several of our ancestors were soldados de cuera and I will expand on their history at a later time. You will find that although they started out with good equipment, pay and benefits, over the years they received less and less support. Our ancestor "Sergeant Pedro Amador wryly commented in his service record, the only compensation he had received for eighteen year's service in California was fourteen Indian arrows in his body".
References
"Colonial Life in Spanish California During the North American Revolution" Leon G. Campbell
Image and information courtesy of Michael R. Hardwick, "Spanish and Mexican California Soldados de Cuera"